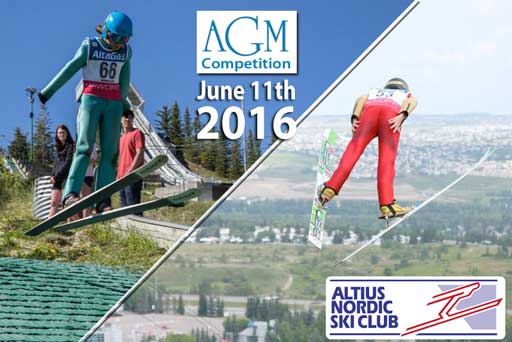 NOTICE OF ANNUAL GENERAL MEETING FOR
Altius Ski Jumping and Nordic Combined
Pursuant to its bylaws, NOTICE is hereby given that the Annual General Meeting of Altius Ski Jumping and Nordic Combined will be held at 9:00 o'clock a.m. on Saturday, June 11th, 2016 at the Jump Centre main room located at Canada Olympic View SW Calgary Alberta.
All active current members are deemed to be members in good standing of Altius are entitled to vote at the Annual General Meeting.
The Altius AGM competition will immediately follow the meeting.
All are welcome to attend.